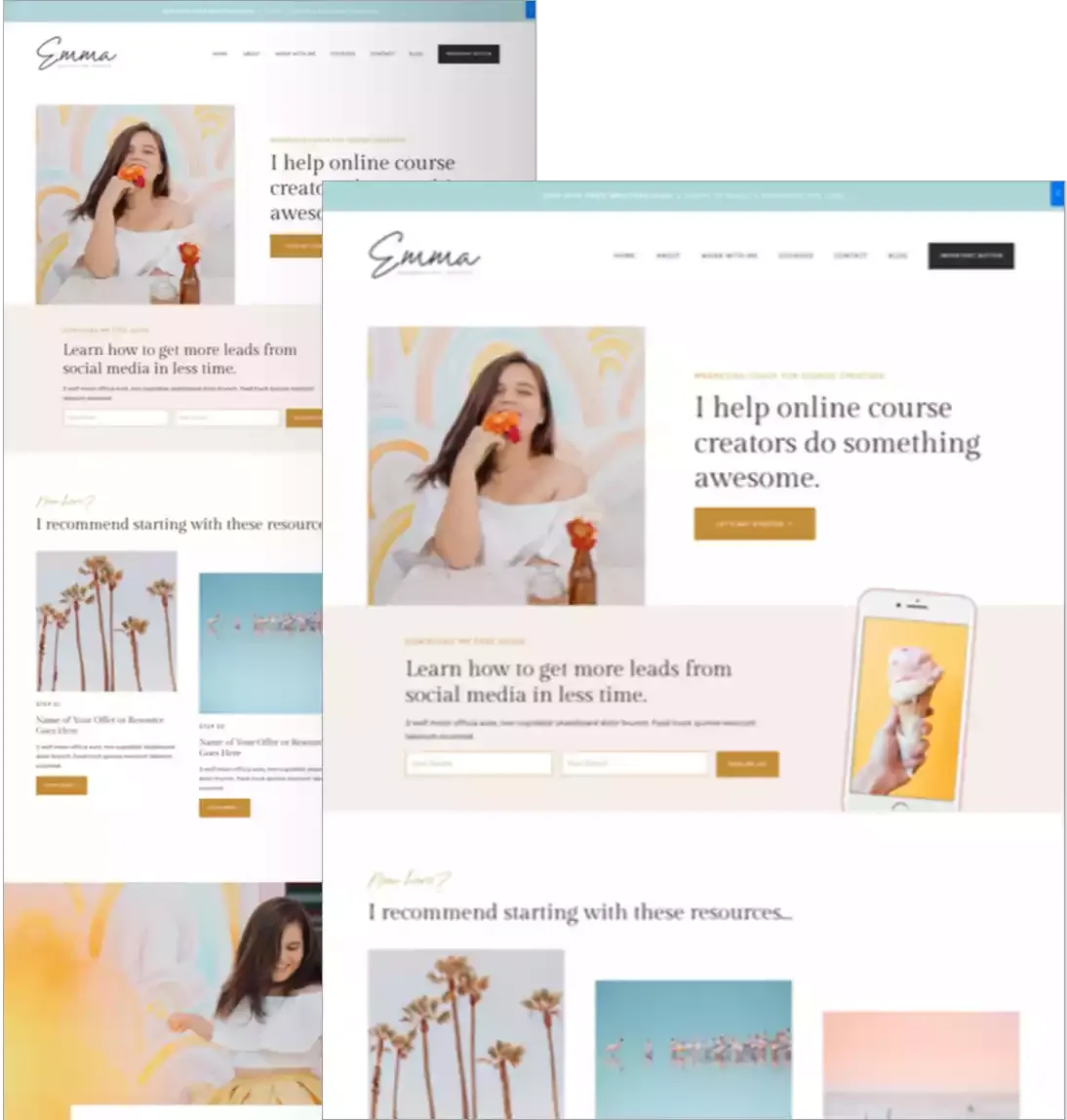 Designed-to-convert Sales Funnel Templates FOR KAJABI
Marie is the cool, minimalist friend you love to be around. She's down-to-earth, casual and doesn't like to make a fuss. She likes to keep things simple but add in little surprise touches when you least expect them. Kajabi landing & sales page templates
AVAILABLE FORMATS : WordPress & Kajabi
Launch your Kajabi sales funnel in 3 easy steps...
👀 CHOOSE YOUR COLLECTION
We've designed collections that work across the board for different industries and styles! Plus, colors and fonts are 100% customizable to make them truly your own.
💻 INSTALL & CUSTOMIZE
Follow our step-by-step video and written instructions to get your entire funnel setup, customized to your brand & ready to launch.
🥂 LAUNCH & CELEBRATE
The hard work is behind you. Whew. Time to check things twice and press publish. Then, we'll pop some bubbly because you did it!
SHOP MARIE
LEGENDARY WEBSITE TEMPLATE FOR KAJABI!
A fully customizable Kajabi landing page templates. Just download, re-upload into your own account, edit the copy and images, and go live.
GET FREE NOW
© Copyright Funnel Pandit. All Rights Reserved 2023